How does it work?
Take advantage of 20 years of expertise with a login. Whether you are a boss, a director, or an HR manager, you will immediately find a solution to your employment law problems.

Problems
HR problems are costly for any company and very quickly time consuming.
The solution is the website EspaceDroit with 450 articles infused with the latest Swiss jurisprudence accompanied by a range of themes developed with the expertise of Marianne Favre Moreillon.
2) Presentation of the author
Marianne Favre Moreillon, company director, author of books, speaker on "On en parle" and "Forum" programs, is always on the lookout for new topics in labor law written with empathy and in a lively manner.
3) Brief explanation of the EspaceDroit site
• Each article costs between 1 and 5 credits.
• You can acquire these credits individually or by purchasing packs of 1 credit / 5 credits / 20 credits / 80 credits and 100 credits, each at preferential prices.

4) I create an account / I log in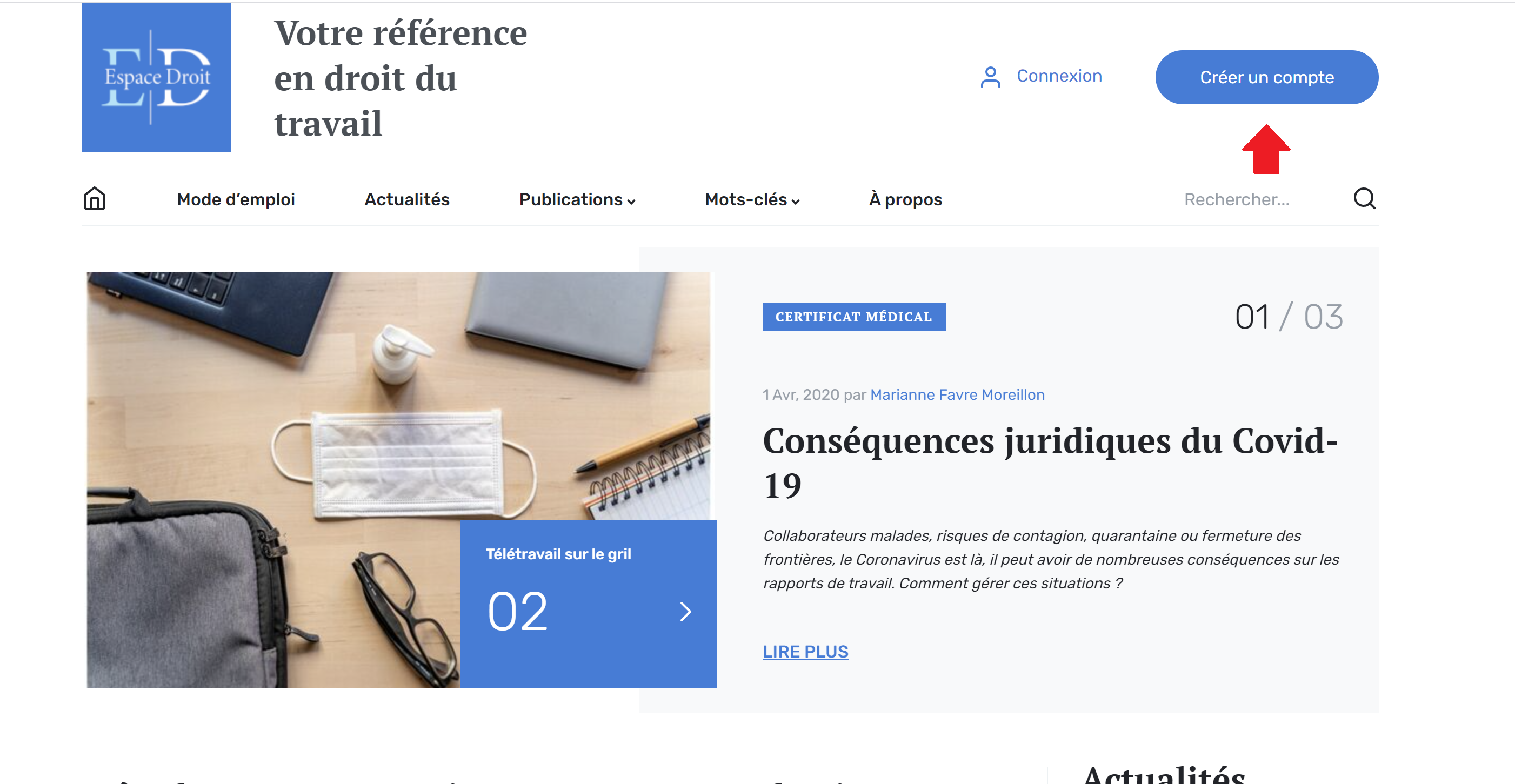 1. I create an account
2. I select the items I am interested in
2.1 Either by direct article search / or by category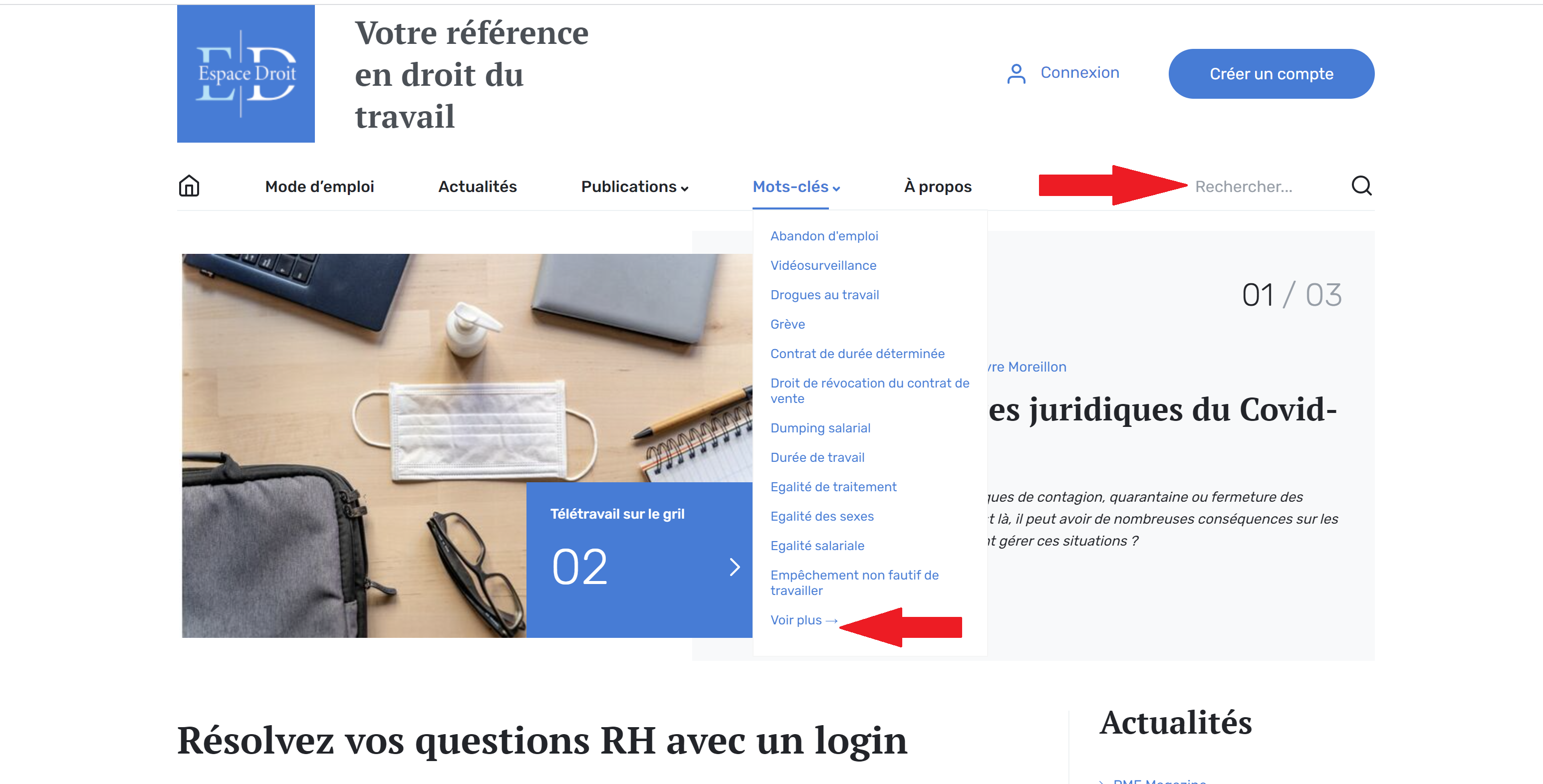 3. I buy credits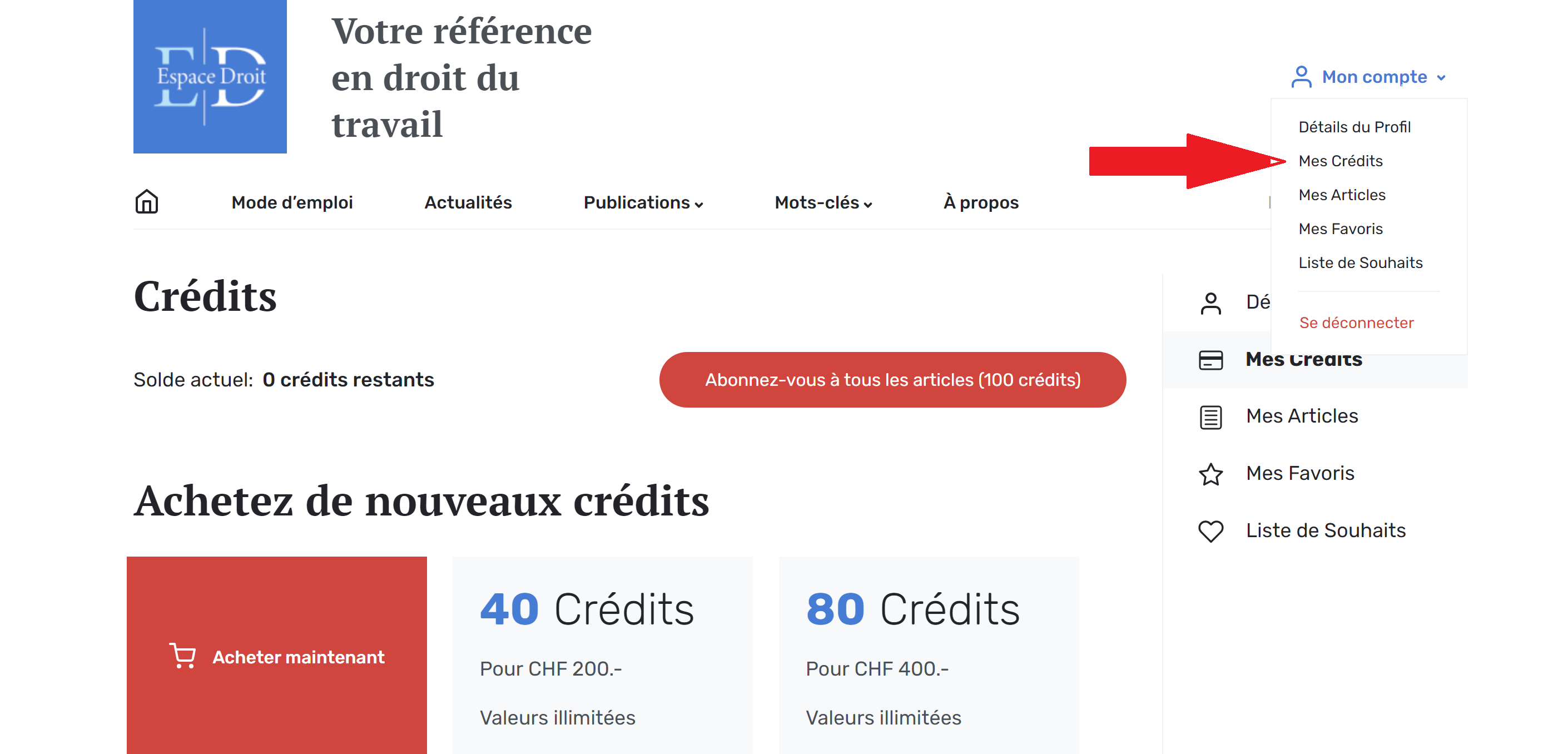 4. I pay with my credits the selected articles